What to Do If the Request Is Rejected
The request data rejected by the approver is displayed on the results list on the "Workflow (Recent)" screen, "Workflow (Sent items)" screen, and the "Workflow (Inbox)" screen of the applicant.
When a request is rejected, the status of the request data will become "Rejected".
The request details screen shows a message indicating that the request has been rejected and any comments from the processor.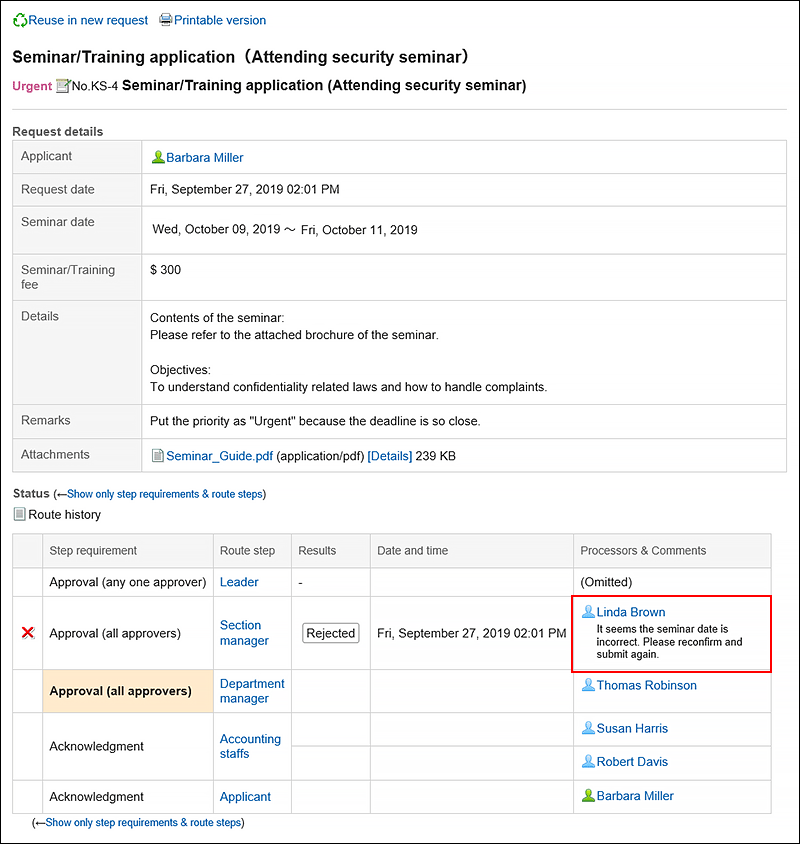 If you want to review the rejected requests and request them again, reuse the rejected request data and create and submit a new request data.
For details, see how to reusing and submitting requests.