Portal
In "Portal", you can set the Garoon feature in a unit called "Portlet" in the page that becomes the entrance of the Garoon. This is an application that allows you to easily use each feature.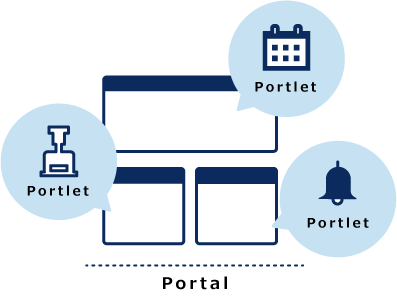 Portals consist of the following types:
System setting portals:
This portal is set by your system administrator.
Users cannot change or hide the system setting portals.
My Portal:
This portal is set by users.
Users can place portlets they need and the frequently used portlets in their My Portal.
My Portal is accessible only for the user who created it.